Chapter 67 – Three Treasures
The whole world says that my way is vast and resembles nothing.
It is because it is vast that it resembles nothing.
If it resembled anything, it would, long before now, have become small. 
I have three treasures
Which I hold and cherish.
The first is known as compassion,
The second is known as frugality,
The third is known as not daring to take the lead in the empire;
Being compassionate one could afford to be courageous,
Being frugal one could afford to extend one's territory,
Not daring to take the lead in the empire one could afford to be lord over the vessels. 
Now, to forsake compassion for courage, to forsake frugality for expansion, to forsake the rear for the lead, is sure to end in death. 
Through compassion, one will triumph in attack and be impregnable in defence.
What heaven succours it protects with the gift of compassion. 
Translation by D. C. Lau (1963)
This is another of the most famous chapters of the Tao Te Ching.  It even has its own entry in Wikipedia.  When the master himself tells us, "I have three treasures which I hold and cherish," that should certainly get the attention of his students – even those studying millennia down the road (down the tao – small "t").  We think this is might be where we should take notes.
Many students have taken very good notes, and it is easy to find excellent commentaries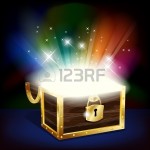 on these "treasures."  I think that Wayne Dyer's Change your Thoughts – Change Your Life does an excellent job of discussing these treasures, so that is one work to which I would refer a reader.  In this essay, though, I would like to make a few observations that I have not found stated expressly in other commentaries I have read.
As soon as I wrote that last sentence, I knew it was not true.  It is probably more honest to say that from the bits and pieces of other people's thoughts I have picked up along the way (tao – small "t") I don't know exactly where I started thinking along these lines.
This chapter is included in the portion of Lao Tzu's work that could be called the Te Ching – the "Classic on Virtue"; and not in the first part of his work which could be the Tao Ching – the "Classic of the Way."  Therefore, this chapter seems to be telling us that the Great or True Virtue (Te) is comprised of three essential elements, compassion, frugality and humility.  His teaching is specifically directed to the ruler and to (as well as from) the sage; but it certainly applies to us ordinary folks as well.
Considering these traits as the essence of Virtue has led me to consider the "virtues" that have been studied in Western philosophy.  Greek philosophers Plato and Aristotle regarded temperance, wisdom, justice and courage as the most important character traits.  As Christianity began to be the prevalent religion, these four were referred to as the "cardinal virtues" and three "theological virtues" (faith, hope and charity) were added to counterbalance the "seven deadly sins."
The first of the cardinal virtues, temperance, would fit in well with Lao Tzu's treasures.  When one acts with compassion or frugality or humility, he does not go to any extreme.  Perhaps frugality is the best example of this.  The Old Master does not tell his readers to own no goods or have no money.  Rather, we should not be attached to material possessions and use them wisely.  The ruler is told in this chapter that if he does not spend all his money in one place, he may frugally spread it around to extend his territory and influence.
The lack of attachment is important not only in dealing with material goods, but with the other treasures, too.  A person is able to act with compassion when he or she recognizes the feelings and views of others, without being bound by personal prejudices and beliefs.  Similarly, humility is possible only when a person is not attached to his or her position or prestige.
Avoiding those attachments is a kind of temperance, but it is also the wise thing to do.  The virtue of wisdom is, therefore, inherent in each of Lao Tzu's treasures.
The next cardinal virtue is justice.  A just person must see all sides of a situation with a sense of compassion; must apply the principles of justice in an appropriate and frugal manner; and must recognize that his own position should not influence the concept of what is right or appropriate.  The virtue of wisdom, then, also permeates each of Lao Tzu's treasures.
The last of the cardinal virtues is courage.  In this chapter, Lao Tzu tells us that "being compassionate, one can afford to be courageous."  The implication is that, as we often read in the Tao Te Ching, seemingly opposite concepts are actually complementary and must co-exist.  The same structure is found in the text when we are told that frugality permits the extension of territory, and humility (or not seeking to be first) allows a ruler to lead others.  But are those really opposites?
We could answer, "yes and no"; and then they would be opposite.  However, there doesn't seem to be a good reason to answer at all.  We can simply allow them to be examples Lao Tzu has given for the application of his treasures.  In fact, the Old Master tells us that to forsake what he has termed a treasure for a seeming opposite leads to "death."
I believe the Chinese word translated here as "death" is "si" and that word also mean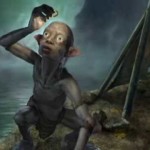 s fixed or rigid.  I feel, then, that we are being told that if we are not wise and temperate and such, we become attached to goods or money of feelings or beliefs; and such attachment makes us rigid.  We cannot change with the constantly changing world.
The world says that Tao is vast and empty and resembles nothing because it has no attachments.  It flows.  It changes.  As soon as we think we see it, it is different.  That Tao cannot be tied down and made small.
The Old Master has not left us without opposites and contradictions, though.  We have been looking at them throughout this commentary.  We think of a treasure is something to hide away and horde for ourselves.  They create attachments, as with Gollum and the One Ring in J. R. R. Tolkien's books.  However, the essence of Lao Tzu's treasures is the lack of attachment.  Also, the treasures described here are not to be buried.  They may seem "hidden" in the vastness of infinity, but they must be employed in the light of our small world to be meaningful.
Tao, though, may be hard to see, even in the light.  "It resembles nothing," so why not take a minute now to look at nothing or hear nothing or think nothing.  Close your eyes, if you wish.  Perhaps you can see it better.