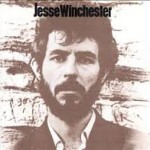 Singer-songwriter Jesse Winchester – one of my all-time favorites – left this world on April 11, 2014.  He was diagnosed with esophogeal cancer in 2011, from which he recovered.  His passing was the result of bladder cancer.
I included several of his songs on the baby shower play list I posted last November, and I was fortunate to have seen him in concert at that time.
I received the following email from my friind Rudy Spano:
The world is a little less gentle and a little less sweet…such is the loss of Jesse Winchester.
Rest in Peace.
Those words seem a perfect eulogy.  The link is to a video of Jesse singing "Far Side Bank of Jordan."
His family posted the following on jessewinchester.com:
The wonderful Jesse Winchester passed away Friday, April 11, 2014.  He died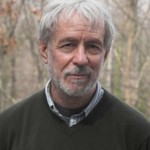 peacefully in his sleep, at home, after fighting bladder cancer. He was 69 years old.
 Thank you all for your lovely notes of condolence.  Many of you have expressed an interest in donations, so we have come up with some suggestions of things Jesse would love:
Plant an ornamental cherry blossom tree in his memory–he loved these; or, build a simple wooden bench for public or personal use and place it in a pretty spot.  Jesse wanted a simple wooden bench for our home, so perhaps there could be other "Jesse Benches" out there; or, donate to your favorite charity.

Jesse was a kind and gracious man who enjoyed simple pleasures.  We hope this helps inspire you.  Pictures would be fun to see. . .

Fondly,

The Winchester Family