Prologue: In a post entitled "God's Disclaimer" I took it upon myself to speak for the Supreme Being, distancing the Deity from the remarks of a Colorado State Representative and internet televangelist named Gordon Klingenschmitt. In March of 2015 a pregnant woman was attacked in Longmont, Colorado and her unborn child was cut from her womb and died. Mr. Klingenschmitt used that tragedy as a platform to condemn the practice of abortion (which had nothing to with the event) stating, "This is the curse of God for the sin of not protecting our innocent children in the womb." My friend Bob Griffith commented on that post and began a discussion relating to concepts of good and evil – mostly considerations of evil in our world – that deserves serious consideration. What follows is an edited combination of several of the points Bob made in his comments which are significant beyond the immediate context of Klingenschmitt's remark.
-law
COMMENTS ON THE CONCEPT OF EVIL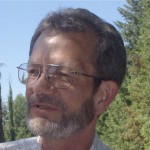 There is a form of self-aware evil in human beings which is embraced by choice and practiced consciously, but Klingenschmitt doesn't strike me as a focused and committed over-achiever who is evil by choice and is in conscious pursuit of his own ends by any means. His evil is of the common- as-dirt variety. He's ignorant. Ignorant of his own evil, and ignorant of his real and true nature. When it comes to which is the worst kind of evil I couldn't say. Consciously evil people in pursuit of their own selfish ends have done a lot of damage down through history. But the evil which is not aware of its own nature and considers itself to be righteous, true and good has done just as much, if not more.
Evil has its amateurs and its professionals. Mr. Klingenschmitt may be an amateur, but he's a well-educated monkey. He's learned to cloak his ignorance of God with an assertive projection implying scholarship, study, evaluation, and correct conclusions. Yet what he says belies the presence of any of that.
It is telling that while folks like him characterize themselves as part of a religion that has the name of Christ in it, they embrace the ways and means and practices of the Old Testament, which Christ sorted out, clarified, and healed.
It is equally telling that they claim to be cleansed and sanctified by the sublime compassion and heroic sacrifice of a being who offered himself willingly as the final Divine sacrificial scapegoat. All sins were taken with Him when He was killed. They were removed, expiated, which is the function of a scapegoat. Fear, punishment, all the vices and sins and negative aspects of humanity were removed, and the admonition of the act was explicit: If you remember me, you will remember that I have shown you how to remove those things from yourselves. Remember me. Do it. Go and sin no more. And when you do, remember – no scapegoat is necessary. That act is over, it is finished. Embrace the forgiveness of yourself and others which I have shown you, and carry on the best you know how. Be compassionate, be connected, serve others, love one another.
Yet rather than partake of the meaning of that sacrifice and remember that it was to be the last blood sacrifice necessary for their own salvation, there are people who remain ignorant of what Christ taught and did, and instead continue to make scapegoats of others. They remain ignorantly entrapped within that ancient human archetypal motif which Christ transcended. Such activity is hardly "Christian."
That's enough of that, it's an entire subject of its own. I've said enough to start a personal consideration of the matter in that light for anyone inclined to do so.
Next: The relative and absolute values of good and evil are interesting things, and may be considered in the context of A Course in Miracles or the Tao Te Ching
As to Miracles, the Course observes that "To be born again is to let the past go, and look without condemnation upon the present." The Course then goes on to observe that when we see time as past, present and future we are imprisoned, and when we see time as a continuous unity we are free. The transformative perspective shift which reveals that continuity is the Miracle.
After that is this: "The miracle enables you to see your brother without his past, and so perceive him born again."
Miracles is focused on teaching an awareness of continuity, and in this instance does not complicate the mission of the lesson with the concept of simultaneity, that is, that both perspectives are possible at the same time, or continuously.
Nor does ACIM, there at least, go into the fact that bilateral conscious dualism is the realm of both prison and freedom. ACIM is rightfully concerned with teaching the student how to transcend the belief that the realm of separations is all there is, and instead to know the realm where there are none.
Similarly, in the perspective of the Tao Te Ching there is yang and yin – not opposing fragments but complementary parts of, again, a continuous unity. Again, fragments and a unified whole existing simultaneously.
When I observe that a man is a misguided and self-deluded monkey it does not mean that I banish him to a place outside the Sonship, or the continuous unity of all things. It does mean that in the simultaneous existing realm where dualism, opposites, and separations exist, I have located his position there. A Son of God trapped in a self-inflicted prison isn't that hard to see.
You may ask why it is evident and unmistakable rather than obscure and dubious in a place where shades of certainty and uncertainty exist across a full spectrum between dark and light. Why nothing more than just an opinion?
Because.
(That's Mrs. Cosmopolite's Rule Number 79, which applies to many situations and was first recorded by Lu-Tze in Terry Pratchett's Thief of Time.)
Because we do know. Because we are all God as well as individual, finite, separate beings. We are inseparably united and simultaneously fragmented. We know imbalance, we know balance, and we know that thing where balance and imbalance are not applicable.  If we choose to. 
Seeing or believing this in the realm of seeing and believing is, by the nature of the realm, an optional choice. When the option is rejected, only dualistic fragmentation is embraced.  The degree to which individuals separate themselves from a simultaneous consciousness of unity and proceed to see and believe in only the selfish agenda – rather than know the existent fact of the unity of all – well, that is the degree of imbalance and separation which they attain and manifest in their deeds and speech and actions. They then typically proceed to make a monkey of themselves, and lock themselves up in their own imprisoning cage. I know this because I have done it many times myself. As we say around here, "That's how we learn."
If "value" is an assignment of the worth to a thing, then that value exists only because there is a place where things can be broken up into relative pieces. That would be the place of dualistic, existential experience where we perceive poles of light and dark and the points between. Individual perception is the local function which navigates space and time and local circumstance and interprets what we perceive in terms of how it relates to our individual situation. This perspective sees what it sees in terms of what is good or bad for itself, and is concerned with that.
There is also a perception available to human beings which is not local, and does not involve plus or minus values because it is not local, not within the self. It is the perception of what is. It is perception of the absolute thing which exists as it is, and is the unchanging object of all personal, local interpretations. It is seen by all from different local perspective points, but it's location and nature does not change. It is not plus, not minus – it is simply what is. It's the basic indivisible singularity which is the "that" and the "thou" of "That art Thou."
It exists beyond perception, and would exist even in the absence of perception. Yet it, too, can be perceived "locally," because it is present there. It is present everywhere. It is the absolute fundament of everything, unchanging, not subject to value assignations because it has none. It is the value, the first and last value, the only value – indivisible and whole. It is the primal author of all perceptions, of all prophets and religions and viewpoints.
And we can perceive it because it is us.  If we choose to. 