The 2016 presidential election is finally over.  It appears that when all the votes are counted, Hillary Clinton will have received nearly a million more votes than her opponent, Donald Trump.  Consequently, Mr. Trump will be the next President of the United States.
How does that work?  Although the result is not what would be expected in a democracy, i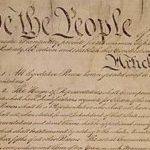 t is par for the course in the constitutional federal republic under which we operate in this country.  When I am asked why that should be so, I generally reply that the answer is obvious from the words "par for the course."  The Framers of the Constitution were mostly good old boy politicians who got together on the golf course and had come to expect that the lowest score should win.
That explanation may be accepted by the average American; but I know that you, Dear Reader, are well above average.  I know that you know that the first American golf course was not established in Savannah, Georgia, until 1794 – five years after the Constitution came into effect.  Recognizing that, I will proffer a more detailed account.  In doing so, I want to keep within certain space limitations and I do not intend to write an academic paper.  There will be no footnotes and many of the statements will be general, though I will gladly provide references for anyone who feels they are necessary.
ORIGIN
Under the United States Constitution, the selection of the President falls to the members ("Electors") of what is known as the Electoral College (although that term is not used in the Constitution).
After the Revolutionary War, the new United States of America operated under the Articles of Confederation, which was a form of constitution agreed to by the original 13 states.  It soon became clear that those Articles were deficient in many ways, and a new Constitutional Convention was convened in Philadelphia, Pennsylvania in May of 1787.  By July that year, most of the basic elements for a federal government had been agreed upon and a committee was appointed to work out the details.  One of the most important of those "details" was the office of the President.  Continue reading →